Home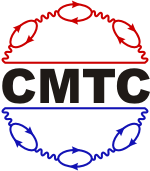 ---

---
Rules for CMTC Reopening - as of 8/13/20
Members may come only for half-days at a time to keep the crowd minimum (half-days are 9-1:30 and 1:30-6).


Kitchen will not re-open in the beginning, we will reevaluate in mid-September.


Members may use fountains for drinking water.


Everybody must wear masks in any public place and in their offices if the office door is open (or if they are meeting anyone).


The only allowed meeting rooms for 3-6 members are the Conference Room (up to 6) and the Break Room (up to 4).


Only 2 members at a time can meet in the White Board and Black Board Rooms.


Strict social distancing must be maintained round the clock.


If members who have not signed up want to come in, they need to inform Rebecca (rcawthor@umd.edu) at least 24 hours ahead of time. The total occupancy of CMTC must not exceed 50% at any time.


Eating in the office must be kept at a minimum, and members must clean up the offices if they eat there, but it is better if no eating takes place (hence the half-day rules).


All university regulations regarding Covid-testing etc. must be adhered to by everybody.


Absolutely no one should come in if they are demonstrating any symptoms, have been exposed to COVID-19, are awaiting a COVID-19 test result, or feel unwell.
Current Schedule - as of 8/13/20